Ski Bus Trips
---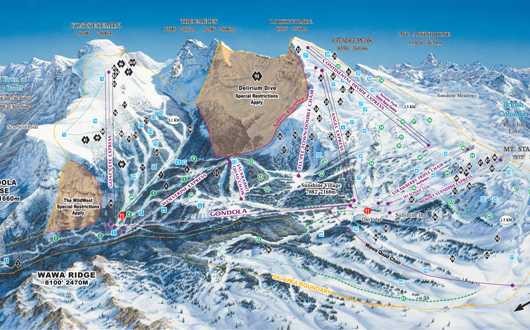 Mountain Creek is a ski resort in Vernon Township, New Jersey, United States, located on Route 94, 47 miles (76km) from the George Washington Bridge. Mountain Creek offers a skiable area of 167 acres (68 ha) on four mountain peaks, night skiing, snowboarding, and snowmaking activities. Besides skiing and snowboarding, the resort offers a snow tubing park, zip-lines, and an alpine coaster.
BUS ROUND TRIP $35
Round trip are only valid for 1 day and cannot be separated into multiple days.
Why Us
Our Advantages
---
Luxury busses NYC
If you're looking for a luxury bus then you on right place
Customized Experiences
Any trip you book on our website can be customized according to your wishes.
User-Friendly Search System
Convenient and fast search for bus tickets and destinations.
Payment Facilities For You
We provide a variety of modern payment options including credit cards.
Ski Bus NYC Charters
Skiing or snowboarding — what's your thing? It's an ongoing discussion about whether one is better than the other, and it not in our power to call a truce between enthusiasts and professionals of the sport. What is in our powers is provide you with a charter bus to get you to a perfect resort location in comfort and safety.
Affordable Skiing and Snowboarding Mountain Trips
Comfort Express is a New York rental company with a long history of reliable snowboard and ski bus trips. As soon as the season hits, our busses are ready to go into the mountains. We offer round trips to:
Hunter Mountain: a great location of intermediate and expert riders with 58 trails and 11 lifts, that also has the terrain for beginners to learn on. Moreover, it's home for New York's largest Snow Tubing Park.
Windham Mountain: a charming place near the New York metro area. It has 54 trails for all riding proficiency levels, night skiing, and six terrain parks. Windham Mountain is also home for the Adaptive Sports Foundation that helps people with disabilities to learn skiing, bike riding, snowboarding, and other sports.
Mountain Creek: a ski resort just 50 miles from New York. It is located on four mountain peaks and has all the facilities for skiing, snowboarding, and snow making, as well as a tubing park, zip-lines, and an alpine coaster. There are 46 trails and 8 lifts.
Camelback Mountain: another resort for skiing and snowboarding, located in the Pocono mountains, that is adjacent to the Pacino State Park. It elevates a bit over two thousand feet and has 35 slopes and 15 lifts.
Comfort and Safety of Our Charter Bus Rental Service
Planning your winter vacation already? Our bus ski NYC routes are designed for the snow lovers out there, looking for a safe and comfy ride to a ski and snowboarding resort. With Comfort Ski, you get:
Luxury busses: enjoy a ride in a clean, comfy seat. Moreover, all busses are regularly maintained to ensure your safety.
Customized experience: aside from our regular trips, we can also help you plan a customized bus trip, taking into account all your wishes.
Convenient and fast search for busses: find your ride is a user-friendly interface.
A variety of payment options: we provide all of the most convenient and modern payment options.