Mountain Creek transportation from New York City
Winter is time for holidays. Escape from tiresome busy routine and add some unforgettable emotions to your life while having bus trips to Mountain Creek. It is out-of-the-ordinary gateway to the mountains for million of tourists from the whole world. Mountain Creek is located 47 miles from the George Washington Bridge in Vernon, NJ and it is an ideal destination for those who have been looking for exceptional ski resort that is not far away from the NY metro area. Being home to All-Mountain Terrain Park, it also can boast of 167 acres of terrain suitable for any ski level.
Book your bus shuttle, pack all the necessary equipment and set off for a ski trip from New York.
Experience the genuine beauty of the mountain lifestyle and get rid of negative thoughts.
ROUND TRIP $40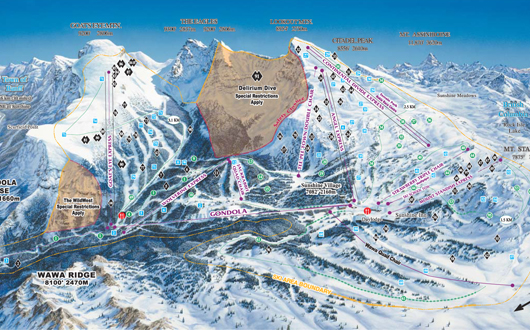 Description
Prices
Bus Stops
Terms
Reviews
Spend Exceptional Weekend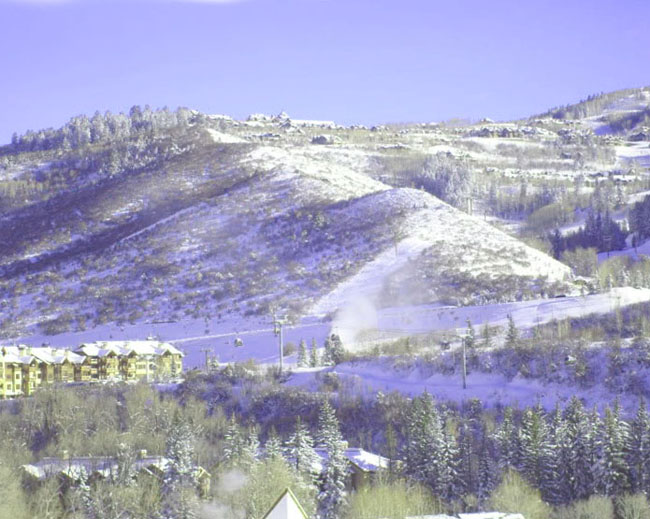 Mountain Creek offers a vast array of activities for the whole family. You can start your journey from visiting Mountain Creek Waterpark. It is the hugest park of the area that will provide you with an opportunity to become a child again and try dozens of different slides and captivating water attractions.
If you want to enjoy fascinating view over breathtaking Mountain Creek, then you can take one of a zip tours and take a few unbelievable photos.
For avid ski riders, Mountain Creek offers a wide range of skiing options regardless of your skills.
Mountain Creek Skiing provides you with a marvelous chance to feel the thrill of a top-notch ski resort and enjoy more than 40 trails stretching across its peaks. There is also the Vernon Base area offering skiing options for intermediate as well as beginner riders and the Hidden Valley Club where you can savor versatile activities while spending your time at the restaurant, swimming pool, or enjoying over 15 trails along with three chair lifts.
If you are interested in mountain biking, do not miss your chance to visit Mountain Creek's Bike Park. With a wide diversity of downhill and freeride bike trails, you can have a memorable journey full of wild emotions.
Enjoy Benefits of Luxurious Accommodation
Having a bus ski Mountain Creek trip means not only accomplishing unbelievable ski challenges but also enjoying every single moment of your free time with superb accommodation.
Mountain Creek resort offers modern vacation condos featuring all the needed facilities to make your trip as comfortable as possible. Usually, there are fully equipped kitchens, internet connection, fireplaces, digital television, etc. Whether you need to rent 1,2 or 3 bedroom accommodation, Mountain Creek has much to offer. There are lots of options available, so you will find comfortable spot to stay regardless of your budget.
Mountain Creek is Waiting For You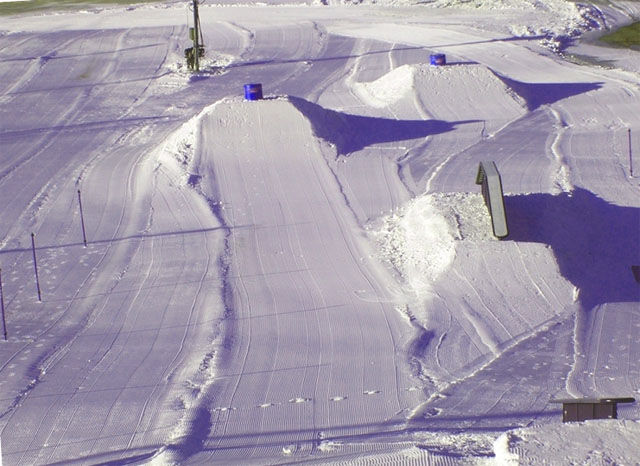 With its mesmerizing view, a wide range of ski activities for the whole family and adrenaline-seekers, and gorgeous accommodation facilities, Mountain Creek is paradise on the Earth, where you can regain your energy and inner balance only within a few days. If you got tired of skiing, you can simply enjoy your time at the local spa or relax at the soaking tube.
Life is too short to waste it for work, so let yourself to spend at least a few days at Mountain Creek ski resort.
It is time to book your charter bus from New York and have a stunning vacation that you will never forget. Whether you are traveling with friends or your family, our bus rental service will organize an ideal outing wherever you go. We cater to the needs of our clients, and we strive to provide our passengers with top-quality ground transportation solution. With our bus shuttles you can travel safely and without worries, so pack your bag and have wonderful holiday at Mountain Creek.
Luxury Bus (roundtrip): $40
Transaction fee 3%
Bus Pickup Locations:
7:45 AM @ 129 3rd. Ave. corner E 14 Str. Manhattan
8:15 AM @ West 72 Str. & Broadway Manhattan
Leavung Mountain Creek at 4:30 PM
TERMS & CONDITIONS:
Policies - Terms and Condition:
Our cancellation and no-show policies will apply only once your booking has been confirmed by COMFORT-SKI.COM
Cancellation Policy:
Cancellation made beyond 72 HRS. will qualify for a full refund minus the TRANSACTION FEE.
Cancellations made between 48hs. and 24hrs. will qualify for 90% refund minus the transaction fee.
Cancellations made within 24hs.- no refund will be issued.
Cancellations due to weather conditions will qualify for a full refund minus the transaction fee.
All GUEST UNDER THE AGES OF 18 MUST HAVE A PARENT OR LEGAL GUARDIAN SEND AN EMAIL AGREENING
TO THOSE TERMS WITH AN EMERGENCY CONTACT NUMBER.
ALL CHILDREN UNDER THE AGE OF 15 MUST BE WITH AN ADULT
Reviews My friends and I used this bus service to take us to Mt.Creek. The bus arrived on time and it was very clean with comfortable seats. The bus driver was professional and polite, helped us with our stuff. We will definitely book them again, highly recommended! Last Saturday, I went skiing to Mt. Creek with my friend. I had an amazing experience with this company. The bus was extremely clean and comfortable. The bus driver was nice and polite. We Will definitely book again. Highly recommend this company!!!!!!!
Send a Review