Bus Tours Vermont's Green Mountains
---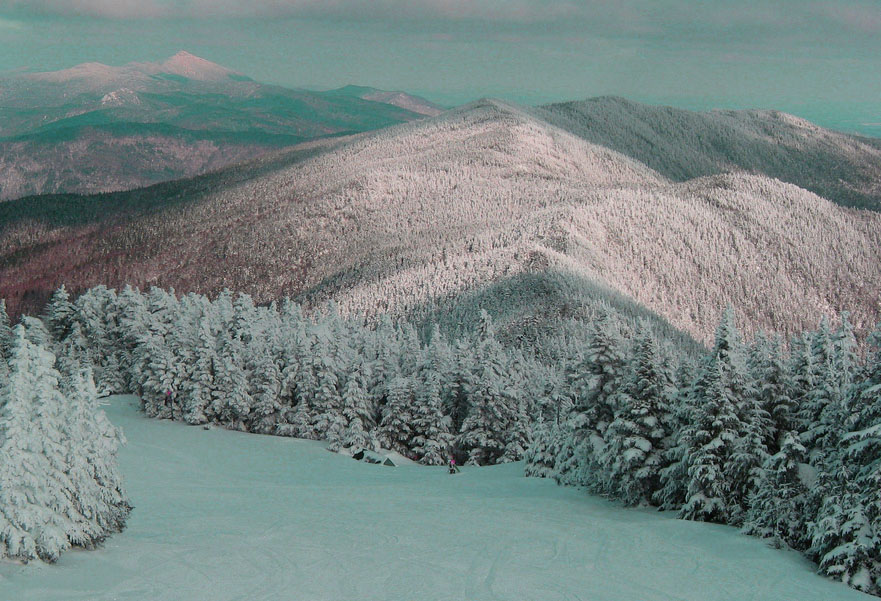 The Green Mountains is a mountain range that stretches from South-West and up to North of Vermont state, right towards Canadian borders. Interestingly enough, the name of the Green Mountains was first used as a nickname for the state. The range does not elevate too high, just around 4,000 feet, but there are eleven peaks and many forests. You can see all of the peaks traveling the Long Trail.
When we talk about a mountain range, what comes to mind most commonly is hiking or backpacking, and skiing in winter. Indeed, there are a lot of trails and quite a few resorts in this area, but there are other activities you can participate in. Mayflower bus charters can take you to any location in the Green Mountains overnight.
Things to Do in the Green Mountains
A good place to start your exploration of the Green Mountains is Manchester or Manchester Center in Bennington County. There are many hotels and resorts in this area, as well as parks, museums, and outlet stores.
The center of attention, though, is Hildene, the Lincoln family estate. A huge Georgian Revival style mansion, with the original, restored furnishing, and beautiful gardens. It acts as a historical museum and gives guided tours about the construction and life of the mansion, up to 1975 when the last descendant of the Lincoln family died here. The closest peak to the mansion is the Equinox Mountain or Mountain Creek. There are trails leading up to the peak, but you can also drive there.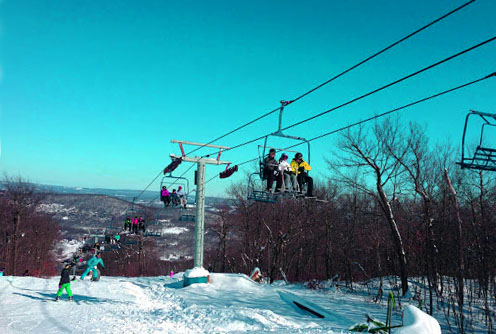 Close by are three mountains, Snow, Stratton, and Bromley, that act as winter ski resorts. They are also places for summer weekend-getaway activities, such as mountain biking.
The valley near Mt Mansfield, between CC Putnam and Mt Mansfield State Forests, is a busy place. Sights, such as Recreation Path and Moss Glen Falls in Stowe, Ziemke Glass Blowing Studio and Cabot Farmers' Store in Waterbury, attract a lot of attention.

Book a trip to the mountains at Comfort Bus Ski in NYC.
Moss Glen Falls is worth stopping by even if you are just passing through the valley. It's relatively small, but the view is still rewarding. People come here in winter for a hike, too. The Stowe Recreation Path is an ideal place for walking, biking, running, and you can find restaurants at the end of the walk to recharge. The glass blowing studio allows you to watch artists at work and features a vast collection of Glenn Ziemke's glass works for gifting and home decor. And last but not least, the Cabot Farmers' Store offers a variety of cheese and local products.